The "Selfie" – the art of snapping a photo of yourself for funny, serious, or purely narcissistic purposes – is often accomplished by the famous "standing in front of a mirror shot" or holding your phone as far away as possible while still being able to comfortably press the shutter button. Well #TheSelfie aims to make it easier for you to get the best shot possible, whether you're taking a true selfie or a group shot.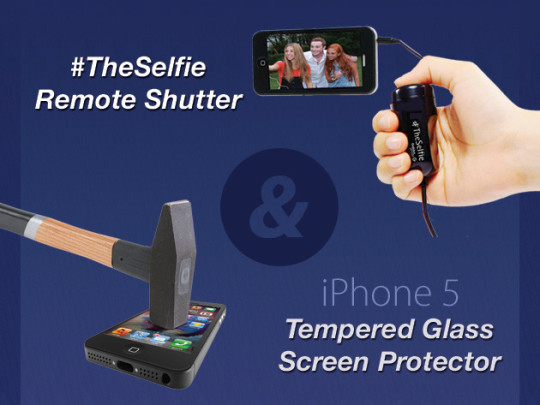 TheSelfie is a shutter button on a 4.5 ft cord that plugs directly into your iPhone's headphone jack. No need to set anything up or install an app, just open your camera app, take a picture, and upload directly to your favorite social media account.
Plus, it's small enough to carry with you so you're ready to capture all of life's picture-worthy moments.
So why do we love it?
We understand the cultural significance of the selfie, it's a trend that doesn't seem like it's losing any steam, both in the actual and parody selfie space – so if this makes it easier for you kids to keep supplying the internet with those gems, who are we to deny you that privilege?
If you are interested in the selfie iPhone 5/5S accessory bundle you will be glad to know we are currently offering it for only $27.99. That is 44% off its retail price of $50. Click the button below for more information.