We're all guilty of it, the "cellphone-in-the-lap" move while driving, whether we're reading directions, sending a text, or talking on speakerphone. Avoid the temptation with the Universal Car Mount – the perfect accessory for any car owner.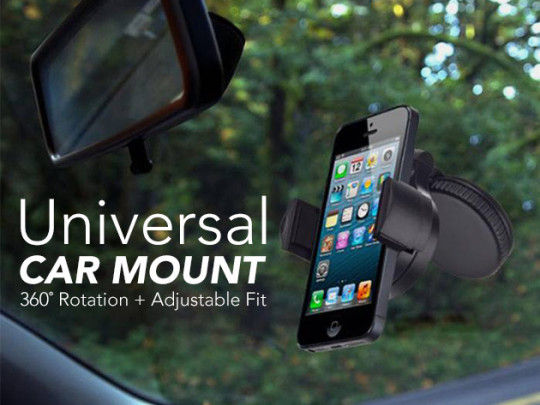 It easily adheres to your car's windshield so your phone is prominently displayed in your line of site while driving, and the mount can rotate 360 degrees to face all passengers, either in the front seat or in the back of the vehicle.
So why do we love it?
Dial your phone, talk, and hang up without ever moving your hands away from the steering wheel.
Not only is it unsafe to hold your phone while driving, it's also now illegal in most states. Don't give the police any reason to pull you over, navigate and talk without taking your attention away from the road.
Plus, installation is a snap and the fit is universal (duh) so any driver can use it.
You can get this universal car mount with 360 rotation for only $14 from the iJailbreak Deals Store, which is 51% off its normal retail price.