iPhone 5 users rejoice! The Olloclip 3-in-1 slip on lens kit for the iPhone 5 is now available for pre-order. The iPhone 5 has a much improved camera compared to the iPhone 4S, with better low light capabilities, faster capture, video stabilization and facial recognition. Despite the purple-haze problems that customers have complained about, the iPhone 5 camera is pretty good. It can be even better with an Olloclip.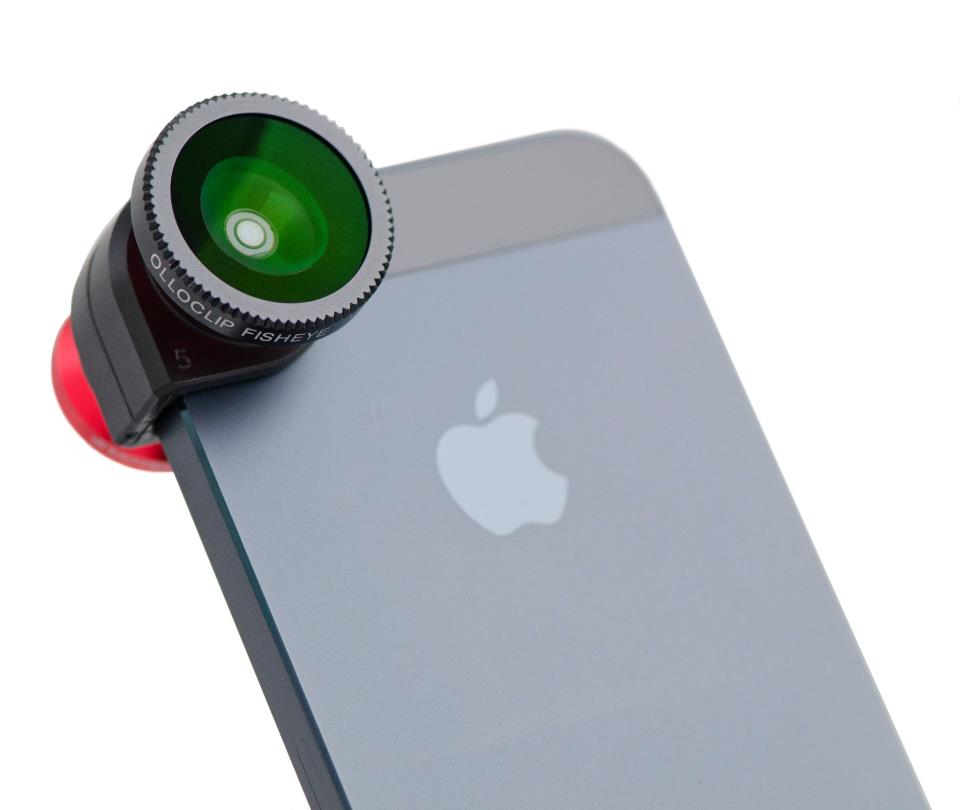 The Olloclip 3-in-1 kit comes with an interchangeable fish-eye lens, wide angled lens and macro lens. It's super easy to use too, just slide it over the iPhone 5 camera and you're ready to shoot. The wide-angled lens can be unscrewed to reveal a macro-lens, which takes awesome close up shots.
You can pre-order the new Olloclip for the iPhone 5 from the company's website. The Lens kit will cost you $69.99 and comes in Red, Black and White. If you love taking photos on your iPhone 5, you should definitely give the Olloclip a try. The orders will be shipped by the end of November.