It's Summer and this means more times spent outdoors (hopefully) away from wall chargers and computers. The only downside to this is our smartphones and tablets will suffer due to less charging. Instead of having your device die, why not be prepared this Summer and get the Waka Waka POWER.
Just what is the Waka Waka POWER?
Waka Waka POWER's patented chip technology allows for solar charging that is 200% more efficient than most competitors. Rock-solid durability and the capability to charge via USB (smartphones, tablets, bluetooth devices, & everything else that charges via USB), solar, or AC guarantees you'll never be without power again.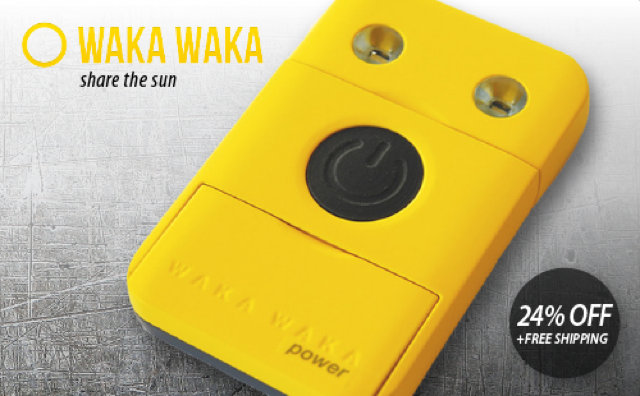 It's essentially an emergency generator that is compact enough to fit comfortably in your pocket. Stow Wake Waka away in your glove box, purse, home, or backpack and you'll always be good to go!
Check out some of its top features below:
No Sun? No Problem:

 Waka Waka POWER utilizes premiere solar technology that is 200% more efficient than it's competitors. In a pinch, you can also charge up the device via USB or AC cable.

Built to Last:

 Not only does Waka Waka POWER look sharp, but it's built strong. The durable ABS plastic housing allows for a lightweight, water-proof construction that will last for decades.

A Powerful Light:

 Not only will Waka Waka POWER charge your phone or tablet, but it serves as a powerful flashlight lasting 20+ hours or light, even when used at full strength.
If you are interested in learning more about the Waka Waka POWER click the button below for more information. For a limited time iJailbreak is able to offer it for only $59.99. That is a 24% discount over its retail price.