Motorola has just revealed a new software update for the MOTOACTV smart watch that brings a ton of new features to the cool accessory. The new 7.2 update brings Twitter and Facebook plug-ins to the watch, plus so much more: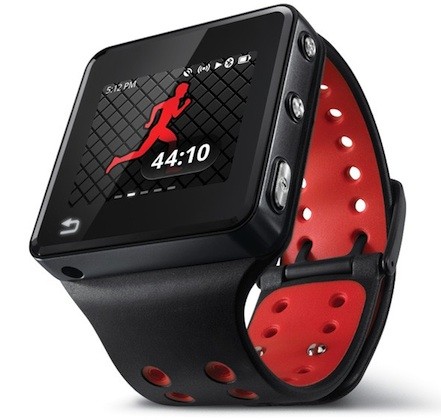 New Views, More Options for Golf – Added tee location options, more choices for ball lie marking and the ability to track the distance of your putts. We also extended the club distance range in Clubs Profile to better accommodate more players.
More Flexible Workout Planning – You can now define your targets for each stage of any activity including running, walking, cycling and more. If you're a runner, you can set a moderate warm up pace for the first 15 minutes, kick it into high gear for the next 30 minutes, and then set the pace for a 10 minute cool down.
New Heart Rate Choices for Fitness Zones – You can now have dedicated heart rate zones for any activity. Specify which types of zones you'd like to use for each workout (basic, Carmichael or custom). Allow MOTOACTV to update your max heart rate, or stay in full control by manually updating your zones and heart rate metrics.
See Facebook and Twitter – Get wall posts and tweets directly on your MOTOACTV.
Start Key Is Now a Smarter Key – If your display has gone to sleep while you're working out, wake it up by pressing the start key.
Add More Custom Activities, Better Accuracy – Add and track as many new activities as you want – quickly and easily, and know that your calories burned are even more accurate than ever.
Better Views of Your Post-workout Map – Zoom in and pan out on route details after your workout. Touch "Show Route" on the workout summary screen, then touch the screen to zoom in. Pressing and holding on the route screen enables panning.
Easier Wi-Fi Network Setup – You can run, but your SSID can no longer hide! If your Wi-Fi network's name (SSID) is hidden, you can still configure your MOTOACTV.
All you have to do in order to get the update is plug your watch into your computer! The update is applied right over-the-wire so it's a very quick and easy process. If you're looking for an awesome Android watch, this may be the one for you. Check it out on the Motorola site for more info. Do you have a MOTOACTIV? Share your experiences with it in the comments section below.