Apple announced the iPhone 5 in September and along came the new Lightning connector. They have announced Lightning to 30-pin adapters so customers could use their docks and other accessories with the new iPhone 5, iPod Touch, iPod Nano and now the new iPad Mini and iPad 4th generation. Customers in Europe got a Lightning to Micro USB adapter in September, as the European Commission requires all mobile devices to have micro USB compatibility. Now, Apple has made the same Micro USB adapter available in the U.S. Apple Store.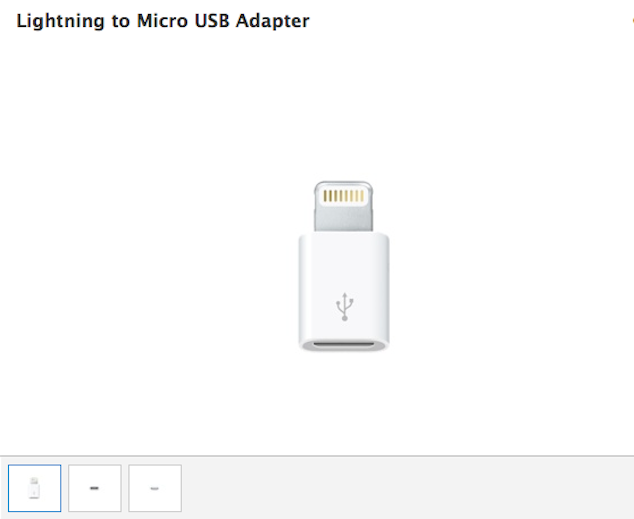 The Lightning to Micro USB cable can be used with any standard micro USB cable to charge or sync your iPhone, iPad and iPod. It is quite useful as almost everyone will be bound to have a Micro USB cable around. Now that all of Apple's latest products have been updated with the Lightning connector, this micro USB adapter can be used for all of them.
You can buy the new Lightning to Micro USB adapter from the Apple Store for $19 and it ships in 1-3 business days. It is a bit pricey for an adapter, but oh well it's Apple.