Belkin recently announced a keyboard case for the Apple iPad Mini. This is a very useful case for those who like to work on the go, where the onscreen keyboard just doesn't do the job. iPad Mini Mod too has announced a new keyboard case for the iPad Mini, which is much cheaper than Belkin's offering.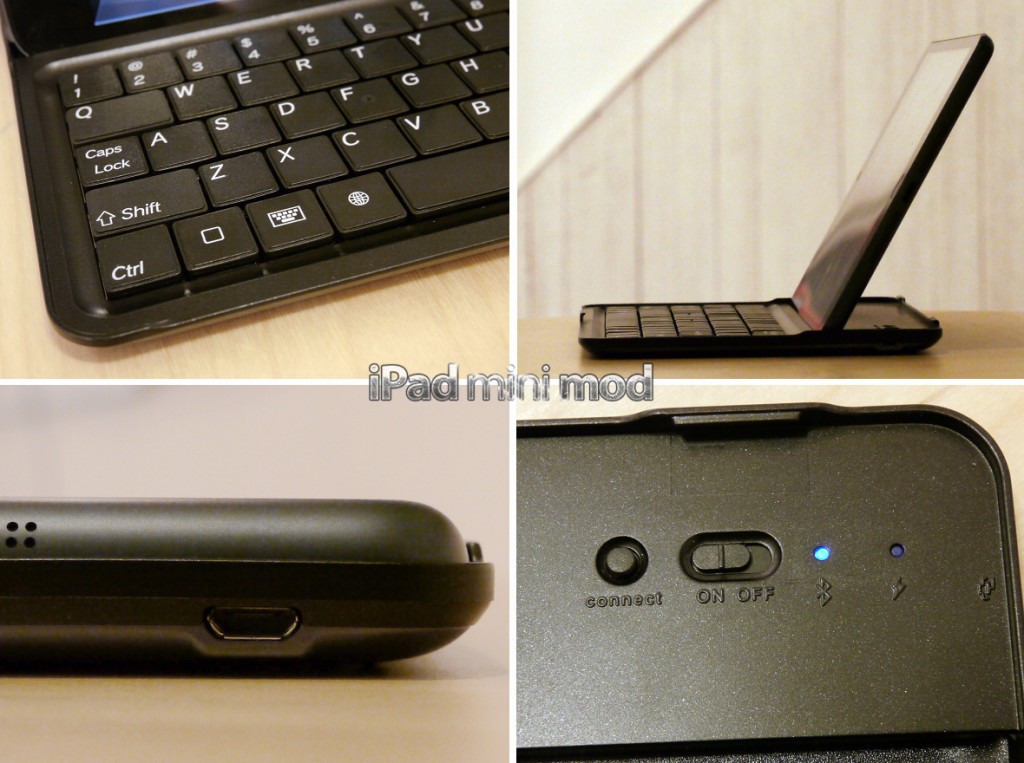 The keyboard case from iPad Mini Mod connects to your iPad Mini via Bluetooth and is made from Aircraft-grade aluminum that matches the feel of the tablet. It's also quite thin and turns your iPad Mini into a laptop-like machine. You can access all the basic functions of the iPad Mini via the keyboard. It comes with an 160 mAh battery, which should easily last a few weeks.
Right now the iPad Mini doesn't really have a lot of accessories. You can either get a Smart Cover from Apple or you can get one of these keyboard cases. Another nice pro to keyboard cases is they also act as a case for your iPad Mini and should protect it against some damages, scratches and scuffs..
This keyboard case from iPad Mini Mod also has magnets, which makes it work like a Smart Cover. Simply separate from the case and it wakes up, puts it back and it goes to sleep. There are special function keys that make normal iPad functions such as playing/pausing music, volume control, Home, Search etc. super easy as well!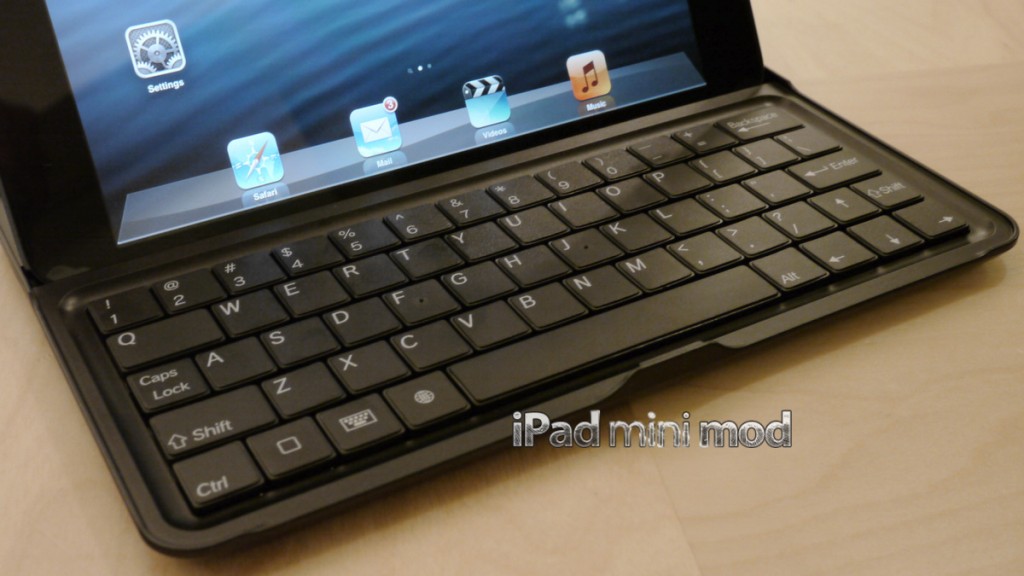 What will mostly attract customers to this keyboard case, is its price tag. iPad Mini Mod is selling this keyboard case for just $39.99, half the price of Belkin's folio case. It comes in full black or silver white to go well with your iPad Mini. You can purchase the case from iPad Mini Mod's website right away. Let us know what you think of iPad Mini Mod's new iPad Mini keyboard case in the comments section.