Connect Your Favorite iOS Device & DSLR For Amazing Shutter Control + Free Shipping!
LET YOUR iPHONE CONTROL YOUR CAMERA
ioShutter connects your two favorite things – your camera and your iPhone (or iPad/iPod), combining amazing gear to give you the best and most reliable camera shutter control.
This SLR/Mirrorless shutter release system works with your iOS device along with theioShutter App to give you complete control of your camera's shutter to shoot a range of creative photos easily.
Take your photography to the next level with perfect portrait shots, pin-sharp long exposures, stunning light trail photos and amazing time-lapse sequences. ioShutter gives you the versatility to capture the beautiful scenes around you.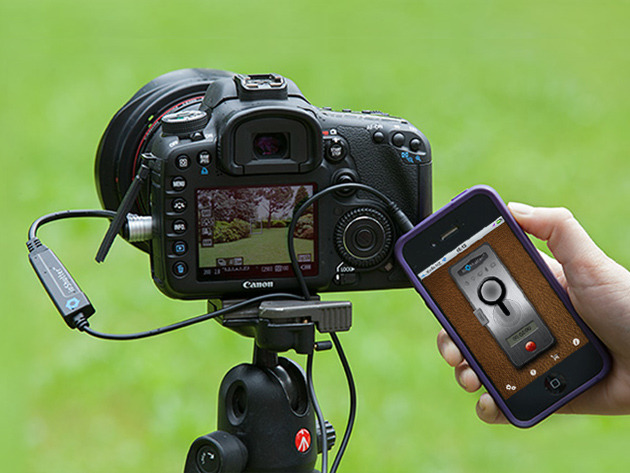 WHY YOU'LL LOVE IT
ioShutter allows you to easily shoot the amazing scenery and people around you. Now brilliant time-lapse, stunning landscapes, cityscapes, light trail photos and dynamic portraits are at your finger tips. Get more out of your camera by quickly pairing it with your iOS device for amazing shutter control.
Take better photographs by getting the most out of your camera and subjects. ioShutter lets you get out from behind the camera so you can focus on and capture that perfect shot.
TOP FEATURES
Pin-sharp blur-free photos thanks to the shutter button in the palm of your hand.
Incredibly flexible 

BULB

 long exposure mode for cityscape and star light-trail photography.
Easily shoot high-definition Timelapse sequences… even in 4K thanks to your SLR's sensor!
Sound Trigger with sound level, duration & repeat settings (ideal for portraits).
Get out from behind your camera to engage your subjects.
Click the button below for more information.