For Black Friday we shared with you some of the top deals from around the net on various accessories, software and other gadgets. Now today is Cyber Monday and we are back with another deals compilation, but this time just from our deals store.
If you are looking for physical Cyber Monday deals like chargers, cases, TVs etc. then I recommend checking out this compilation from 9To5Mac. Their sister site 9To5Toys is also great to browse through.
With that said here are some of our top Cyber Monday deals from our store.
FREE: Automatic Backup of All Your Files Securely with Carbonite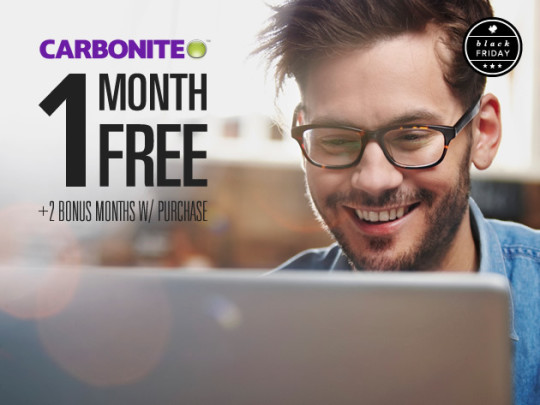 In an age where digital security is paramount, is your family's data protected? System crashes, disk failure, and security hacks are just some of the culprits threatening the integrity of your valuable information – so it's time you backed it up.
With one FREE month of unlimited online backup from Carbonite, the files on your computer – like photos, documents and music – will be backed up automatically, and accessible at any time, from any computer, tablet or smartphone.
Get yo hands on this freebie.
The Universal Lens Kit – Essential Bundle for All Phones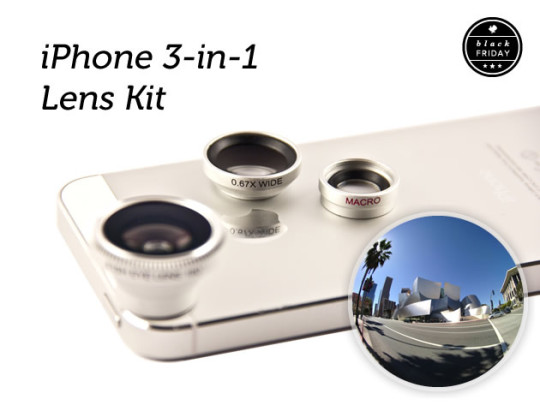 Enhance your stock camera with this three piece lens set and take pictures so good you'll amaze even yourself. Broaden your artistic range with professional-level extreme close-ups and wide-angle shots that capture way more of your environment.
With an adapter designed for iPhone 4/4S/5/5S and another for all other smartphone cameras, you can capture images close-up, far away, and with the classic 180-degree "fisheye" look. Easily switch between lenses with magnetic "snap-on, snap-off" functionality, and store the others in your pocket till you need them.
Don't miss the insanely cheap price on this lens kit.
Roxio Toast 11 Titanium The Premier Mac Media Toolkit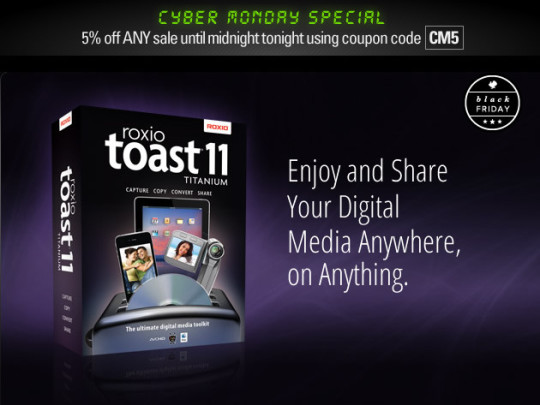 Completely redesigned from the ground up, the BEST-SELLING Roxio Toast 11 Titanium features a new user interface that's up-to-date, INNOVATIVE andINTUITIVE!
With newly refined workflows, built-in video tutorials and much more, Toast 11 is the ULTIMATE digital media toolkit for newcomers and experienced users alike.
When it comes to almost anything that has to do with media, Roxio Toast 11 is our go-to! From capturing audio and video to converting media, to copying, sharing, burning and more, this powerful software QUICKLY and EASILY gets you the media you love… wherever you want it!
Learn more about Roxie Toast 11 Titanium now.
Sid Meier's Civilization V: Gold Edition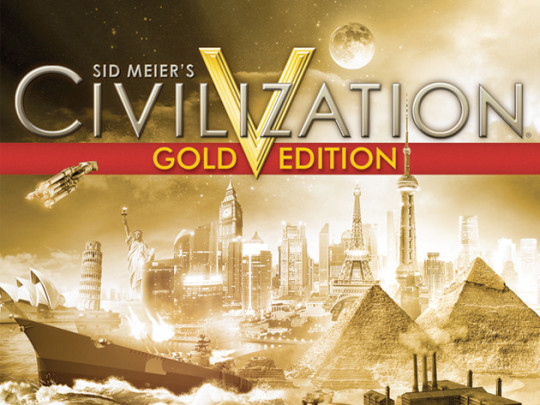 One of the greatest strategy games of all time returns.
Rewrite history as you lead a civilization from the dawn of man into the space age – fight wars, conduct diplomacy, discover new technologies, and go head-to-head with some of history's greatest leaders to build the most powerful empire the world has ever seen.
This special GOLD edition includes Civilization V, the Civilization V: Gods & Kings expansion pack, plus tons of available add-on content.
Grab Civilization V: Gold Edition now.
The iPhone 5/5s Tough Armor Bundle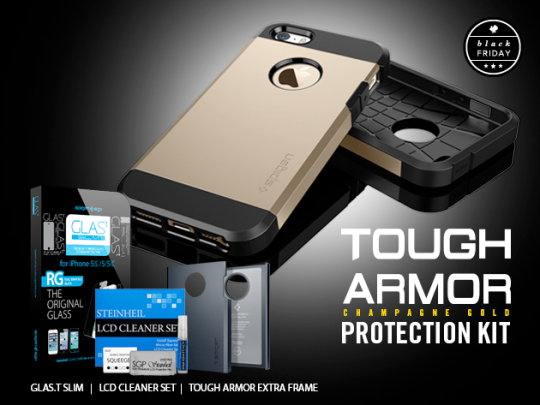 Your new iPhone 5/5s is slim, clean and beautiful, and we're sure you want to keep it that way. If you're looking for EXTREME PROTECTION WITHOUT THEBULK, Spigen's Tough Armor has changed the game when it comes to protective cases. Thanks to their proprietary Air Cushion Technology, this case provides better impact absorption than any other case on the market at a fraction of the size.
This bundle of iPhone 5/5s goodness comes with the Tough Armor Case (2 interchangeable frames – Champagne Gold & Metal Slate), the GLAS.t Slim screen protector, and an LCD Cleaner to make sure your smartphone is protected and looking flawless at all times.
Get this EXTREME protection for your iPhone!
Dragon Dictate for Mac 3: #1 Speech Recognition Software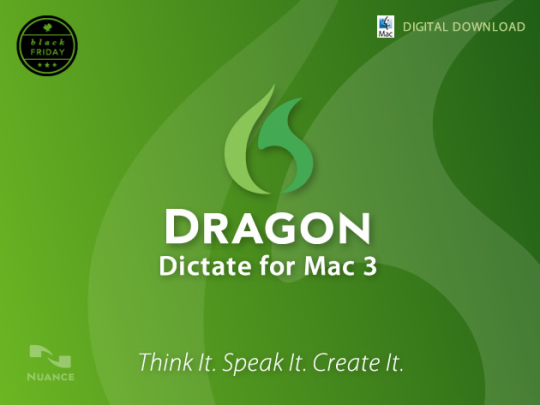 Far more than speech-to-text: create and edit documents, manage email, surf the Web, update social networks, and more – quickly, easily, and accurately – all by voice.
Just read your text aloud and watch the magic appear before your eyes right on your computer screen.
With Dragon Dictate you can use your voice to create and edit text or interact with your favorite Mac applications. You can even use a digital voice recorder and Dragon will transcribe your dictation when you are back at your Mac.
Start speaking instead of typing now.
And the best news is these are just some of our top deals for Cyber Monday. Check out our storefront now.