iJailbreak.com ran a contest last week where we were giving away nearly $1,500 worth of ZAGG products. As of today the contest has come to a close and we will be announcing those who won one of the twenty total prizes available. Before the winners are announced, however, we want to thank everyone who participated in the contest and we look forward to running more giveaways in the near future. Now… without further a due we present the winners of this massive ZAGG giveaway.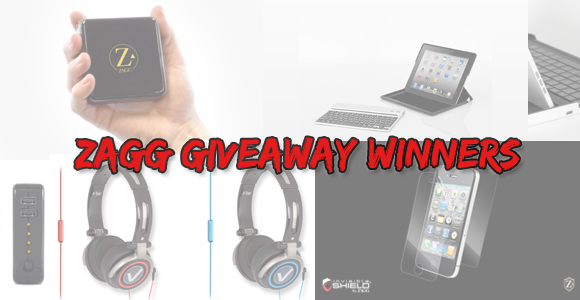 Congratulations to all of the winners. If you see your name on the list then please CONTACT US with your shipping details. We will try to reply to you within 24 hours once you email us confirming with you that we have shipped your ZAGG merchandise.
ZAGGSparq 
Jason (@xJJWONGx)
Hugue Chris Joseph (@lilanthony15)
Bryan Junyi (@BryanJunyi)
Vieui (@Vieui)
Jelowerks (@jelowerks)
ZAGGfolio
Mike Gorman(@mikegorman70)
Mustafaaqil175 (@Mushbee101)
Roney (@ronaksworld)
Nat Paquin (@thecatz33)
OriDahan (@oridahan)
InvisbleSHIELD 
David Schaff (@btragic672)
Abhishek Dhiman (@BlackTrminatr)
Supernam (@sup3rn4m)
Marquita (@KitaShanee)
balazs182089 (@balazs182089)
Vertex iFrogz Headphones
Frank (@frankluchesic)
Robert Ubaka (@High_Note_Rob)
David Margolin (@DavidMargolin1)
David Joelson (@Djpro2012)
Jexter Tuazon (@jextertuazon)
To all of you who entered we thank you and we promise to have more giveaways like this in the near future so stay tuned.