ZAGG recently acquired the company iFrogz for $105 million dollars back in June, adding some brand new products to their inventory. One of these products is the iFrogz EarPollution CS40s headphones – a remarkably comfortable and quality sounding headphone set that really stands out from the crowd.
ZAGG recently sent us a pair of iFrogz EarPollution CS40 headphones, and thus we have decided to provide you a complete review of these headphones.
You can read the review of the iFrogz EarPollution CS 40s below…
At a glance
Upon opening the CS40 headphones you will notice that they have a very compact structure. Unlike a lot of headphones which often look bulky, the CS40s are a perfect size for a headphone set. Not only are they a good size, the CS40s look very appealing to the eye, and feel like a durable pair of headphones.
Just like most headphones the CS40s feature a mini-stereo plug with a 3-foot cable and an adjustable frame. You can take a look at some of the hardware specs below:
Driver Unit: 40mm
Impedance: 32 ohms
Sensitivity: 120dB+/-3dB
Frequency Response: 30Hz to 20 KHz
Cord Length: 1.2M
Plug: 3.5 mm
Retail Price: $39.99
Structure/Design
Unlike a lot of midrange headphones the CS40s feel very rugged, while still maintaining a compact design. The jack connector cord is made of thick rubber which will hold up to extended everyday use.
My favorite aspect to the CS40 headphones have to be, however, the AeroFoam ear cushions. I have sat listening to music, movies and other media content without even consciously noticing I am wearing a pair of headphones. They literally mold to your ears and are phenomenal at blocking out background noise. One more great aspect to the AeroFoam ear cushions is that they protect the speaker from dust and any other small particles, these ear cushions surround the entire speaker.
Sound Quality
The CS40 headphones feature some very good sound quality and bass for a 40mm driver. I have listened to a variety of music such as rock, techno, rap, heavy metal and overall I am very satisfied with how everything sounds.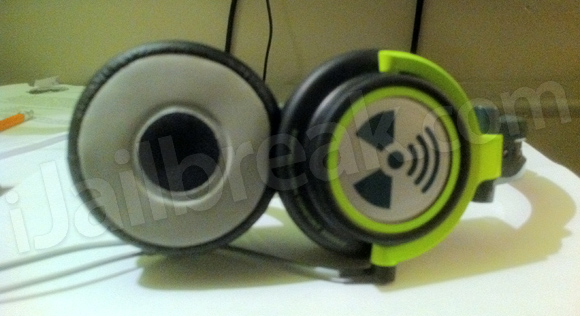 As I mentioned before the CS40 headphones are amazing at blocking out background sound in loud environments and really let you focus on your music; while not sharing it with everyone around you.
Conclusion
The iFrogz EarPollution CS40 headphones really are an extraordinary pair of headphones that I would openly recommend to you and anyone else who you might know that is looking for a new pair of headphones. With great sound quality, coupled with amazingly comfortable AeroFoam ear cushions the CS40 headphones are sure to impress!
Click here to visit ZAGG.com.
Have you tried iFrogz EarPollution CS40s headphones? Let us know in the comments section below…