Do you know what's waiting beyond that buy button? 100% Free high-speed 4G wireless internet! Take it! With FreedomPop, it's yours!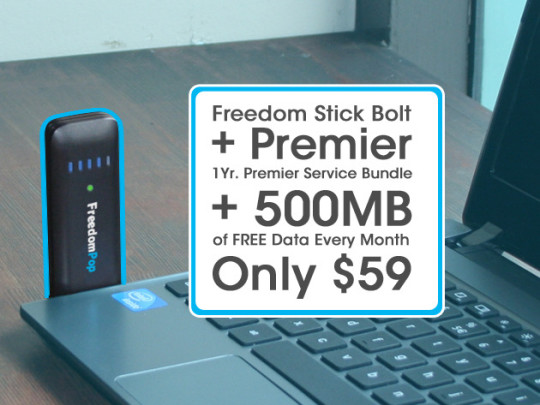 The Freedom Spot Bolt. Connect all your USB devices to this genius little device and get instant high-speed wireless internet on the go. Even at half the price of a hotspot, the Bolt delivers a fast and secure broadband connection so you can connect without fear of someone else getting on your wifi network.
Surf, stream, and game with download speeds up to 12Mbps – no cables or chargers required.
With no contracts or cancellation fees, you'll be able to pay for only what you need even if it changes from month to month.

So why do we love it?
Coming from a company that believes that "internet is a right, not a privilege", how can we not endorse this product?
It's not even a question anymore – we need to stay connected everywhere, at all times and this little device is the one to help us do it.
You can learn more about the Freedom Stick Bolt and how you can snag yourself one for 62% off its retail price by clicking the button shown below.