ZAGG is currently running a promotion where they are giving away a free pair of ZAGGsmartbuds with the purchase of a ZAGGsparq (which is a $49 value). What is a ZAGGsparq you may ask? Well the ZAGGsparq is a portable charger that provides two USB ports for charging mobile devices; this means you can plug the ZAGGsparq into a wall outlet and it will recharge your iDevice (no need for a laptop/computer). Unplugged, the ZAGGsparq also carries multiple charges with it and allows you to recharge your iDevice 4 complete times! Read iJailbreak's review.
If you think this is a gadget you would be interested in, you should definitely think about purchasing one now. As with the purchase of a ZAGGsparq from August 20th to 21st you will receive a pair of ZAGGsmartbuds absolutely free.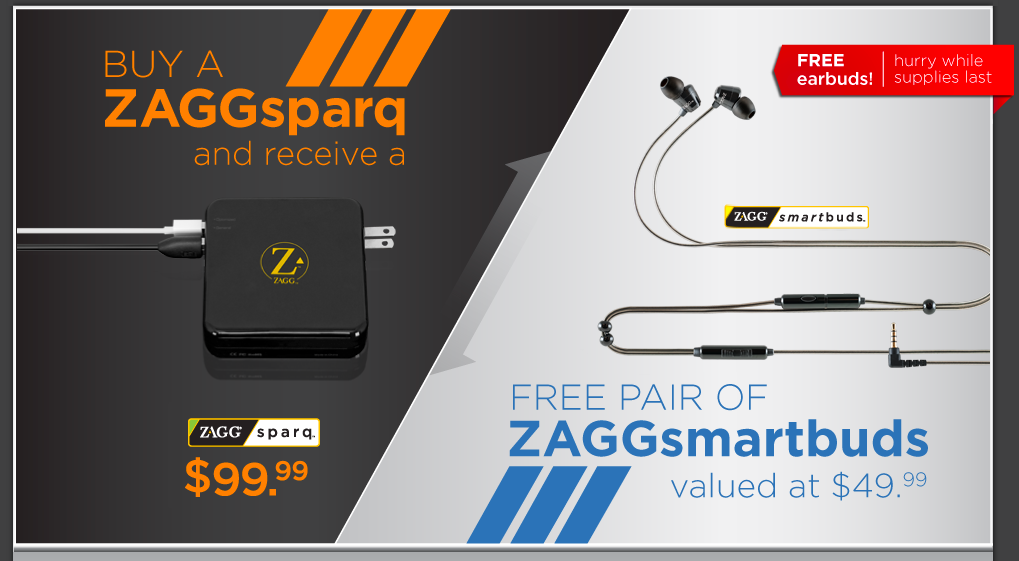 There isn't much more we can say about this great product from ZAGG! You truly need to purchase one of these bad-boys to know how useful they really are. Click here to get a free pair of ZAGGsmartbuds when you buy a ZAGGsparq!