The Flexible Tripod Mount That Grips To Nearly Any Surface For Improved Photos
TAKE BETTER PIX WITHOUT THE SHAKES
The iStabilizer Tripod Flex Mount gives you flexible legs with wrapping capabilities to allow you to secure your smartphone to virtually any surface.
Now you can capture incredible images without the shakes typically associated with hand-held photography. That birthday part or wild adventure will never look better with all your friends and family smiling in one clear frame.
iStabilizer Flex is small and agile enough to travel with you wherever life takes you. Just pop in your smartphone or mobile device and you're ready to start shooting those cherished memories.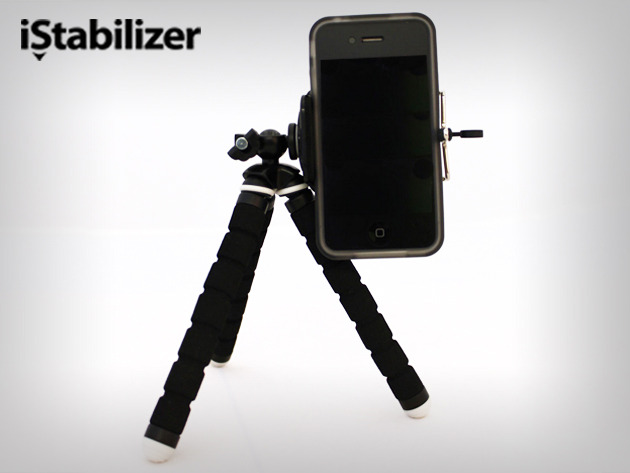 WHY YOU'LL LOVE IT
Even the best photographers come out with some rather ugly blurry pictures. So keeping your hand steady when capturing that perfect shot can be very difficult, but with this flexible tripod, you can mount your smartphone and adjust the flexible legs to find the perfect angle. It's portable and it has a standard tripod thread for any of your other cameras too.
TOP FEATURES
Flexible legs wrap around nearly anything to grip and hold your smartphone
Removable mount is compatible with all standard US thread tripods
Works with almost any smartphone or case up to 2.75" wide
PRODUCT SPECS
Approximately 1.96″W x 9″ H x 1.5″ D (5 × 23 × 3.8cm) in non-operating configuration.
Mount expands to accept devices up to 2.75″ (7cm) wide
Weight: 2.8 oz. (0.175 lbs)
Maximum weight load: 12.3 oz (350g)
Click the 'Hook Me Up' button below for more information.