Forget The Tangled Mess, This Is The KEY To Keeping Your Phone Charged At All Times + Free Shipping!
CHARGE WITHOUT THE MESS
ChargeKey is your iPhone lightning cable, just downsized to fit on your keyring. Its minimal design is perfect for always having a charging/sync cable on hand.
Use ChargeKey to charge from any USB port, it even works for your iPad and iPad Mini, as long as you have a lightning compatible device, you can charge from any USB port.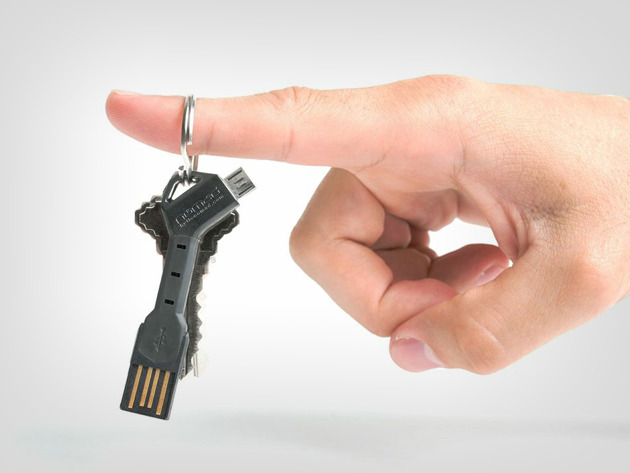 WHY YOU'LL LOVE IT
We love products like ChargeKey because they fix a common problem. Bringing around your tangled mess of cords is annoying. You carry your keys everywhere anyway, why not always have a charging cable as well?
The best type of charging cable is the one you always have on you. So stay prepared and leave that tangled mess behind.
TOP FEATURES
The world's thinnest USB phone cable
Always have a cable on you, fits in nicely next to the rest of your keys
Charge and Sync your lightning devices
PRODUCT SPECS
Height: 7.14 cm
Width: 3.04 cm
Click the button below for more information.