Summer is here and what better way to celebrate its arrival than by purchasing a new case for your iPhone, iPod Touch or iPad? Case-Mate currently has a whole section of their website dedicated to the Summer 2012 Collection and in this section you can find cases that will bring joy to your face every time you lay eyes on it.
Case-Mate's Summer 2012 Collection is broken down into 4 sub-sections: Colorblock, Brights, Prints and Sweets. The ColorBlock section contains cases that are multicoloured and will make you stand out from the crowd. Similarly, the Brights section contains cases which are… well, bright to say the least. For those interested in fabulous Summer prints such as flowers, and other designs check out the Prints section. And finally for those that have a sweet tooth why not check out the Sweets section?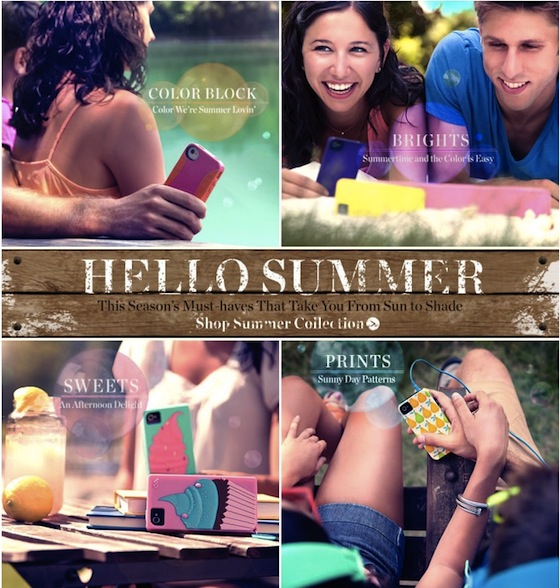 Case-Mate has a little something for everyone, so even if you are not a fan of their Summer 2012 Collection you should check out what other cases they have to offer or even customize your own case! Click here to visit Case-Mate.com.
What do you think of Case-Mate's Summer 2012 Collection? Share your responses in the comments section.