It is no question that Case-Mate offers some great accessories for the iPhone, iPod Touch and iPad. Whether you are looking for rugged cases to keep your precious gadget safe while you are in the outdoors or at a job site, or simply looking to add some extra style and protection from everyday abuse. Case-Mate has a wide selection of cases that are sure to impress!
The latest product from Case-Mate is the rPET recycled case for your iPhone 4 or iPhone 4S. What is great about the rPET case is that it is moulded from 100% recycled material and the translucent, glossy finish showcases more of your iPhone. Additionally, this case is extremely thin and lightweight so it will feel like  you do not even have a case one.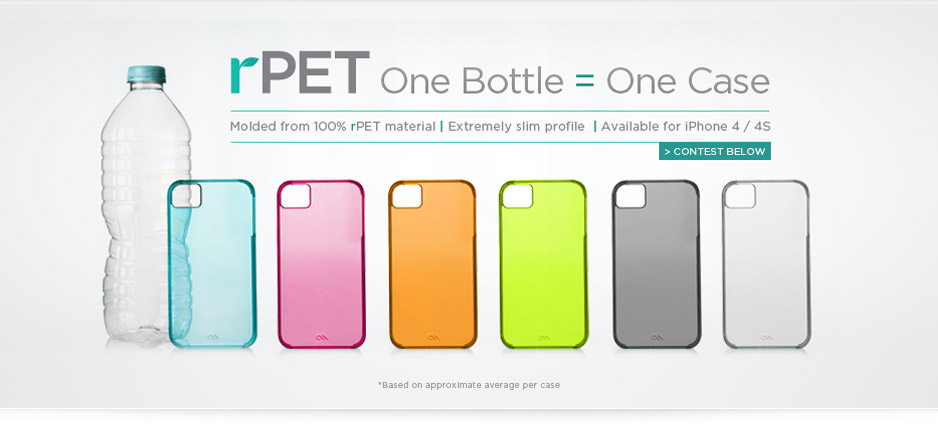 If you would like to learn more about the rPET recycled case or browse through the hundreds of other accessories Case-Mate has to offer, then please click here. Before you go however, you will be glad to know that Case-Mate is offering a 20% discount on orders placed from June 28th to July 4th with the coupon code shown below as part of their Fourth Of July Sale.
Don't forget that you also get FREE shipping on all orders placed in the United States! So what are you waiting for? Click here to visit Case-Mate.com now!