Belkin's popular bluetooth keyboard case for the iPad is now available for the new iPad Mini as well. Of course, it is a scaled down version of the case and fits, protects and gives the iPad Mini a keyboard.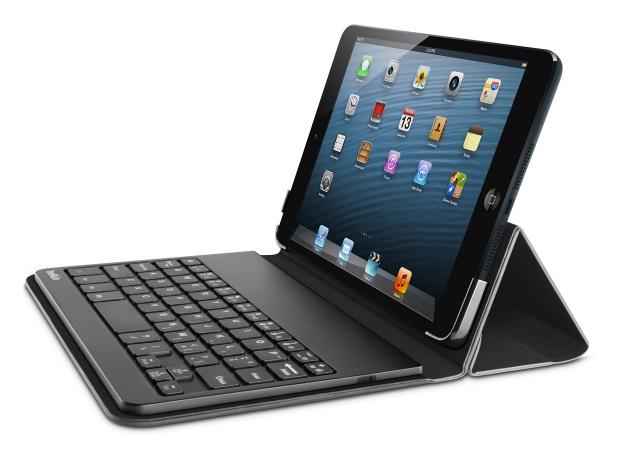 The Belkin Portable Keyboard Case does not just provide great protection with a slim design, but also has a long lasting and well-spaced bluetooth keyboard. The iPad Mini can do most of the work that a full-sized iPad can, so why not use it with a keyboard. The keyboard can be removed any time, so you can watch movies and play games with ease. Jamie Elgie, the Senior Director of Product Management at Belkin stated in a Press Release:
"Because the iPad mini enjoys most of the same features as a full-sized iPad, it only makes sense to offer a scaled down version of our award-winning keyboard folio for the iPad mini. No matter the size of the device, people want an alternative to touchscreen typing that is comfortable, intuitive and accurate, and our new portable keyboard gives them that option."
You can pre-order the Belkin Portable Keyboard Case from
Amazon
right now for $79.99. The keyboard boasts a battery life of 155 hours and can be recharged using a standard USB-to-microUSB cable available with the product. It should be available to ship in November as well.
So, who's getting this case for their iPad Mini? Will you use a keyboard with a 7.9-inch iPad Mini? Let us know in the comments.