Apple announced the iPhone 5 two days ago, along with the new iPod Touch and iPod Nano. The new devices did get the rumored 9-pin smaller dock connector called Lightning. Now, along with the new Lightning connector, a few other adapters were also announced.
Without the Lightning adapters, all of your previous 30-pin dock connector accessories will be useless. Hence, Apple announced the Lightning to 30-pin and Lightning to USB adapters. However, people in the UK and other parts of Europe are getting a Lightning to Micro USB cable as well. This adapter will let users charge and sync their new iPhone 5, iPod Touch and the iPod Nano using existing Micro USB cables.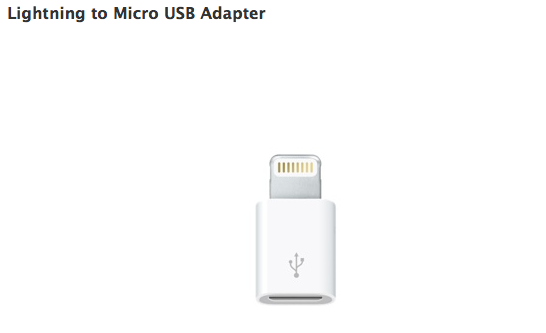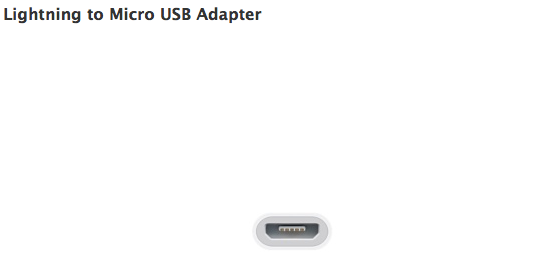 If you've got a Micro USB cable lying around, which I'm sure you do, you can get this Lightning to Micro USB adapter for £15.00 in the U.K. People outside the European Union can always ask their friends/family to get one. According to the European Commission, all mobile devices sold in EU must be compatible with micro USB, thus Apple had to sell this Adapter. Visit the U.K Apple Store or any of the others to purchase the Lightning to Micro USB Adapter.