As rumored Apple released the iPad Mini, and with pre-orders starting this Friday for the Wi-Fi only version, you will want to get prepared and purchase an invisibleSHIELD. You never know what might happen when you are handling your iPad Mini once it arrives, and some of the easiest thing to do with a new gadget is scratch the screen or its body.
Most people purchase a case for their iPad, but my personal recommendation for the average person would be a ZAGG invisibleSHIELD. The ZAGG invisibleSHIELD is made out of military grade material which is actually used to protect the rotary blades on helicopters. This material is not only the ideal protection from unwanted scratches, once applied, you can hardly notice that you even have a screen protector in place. 
There is 2 different types of invisibleSHIELDs for the iPad Mini – Hi-Definition, and Original. The High-Definition version provides advanced clarity and a glass-like surface and the Original is entry-level.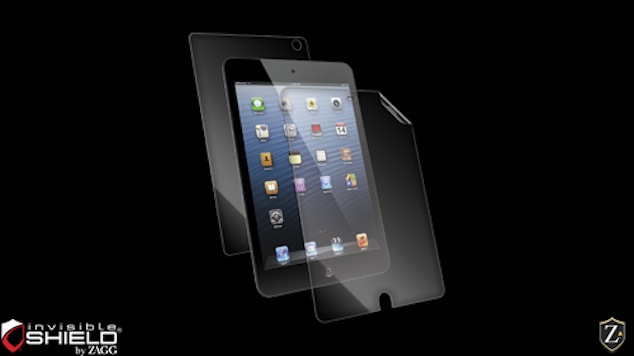 For those of you who are interested in getting an invisibleSHIELD for the iPad Mini or for another gadget of choice you can visit ZAGG.com now! What are you waiting for? Click here to visit ZAGG.com and get an invisibleSHIELD for your iPad Mini.