According to a new report by the Wall Street Journal, Amazon's answer to the Apple TV and other media streaming devices, could hit shelves next month. It'll have similar apps that are currently available on Roku and Apple TV, but will also come with Amazon's own media streaming service. Another report from TechCrunch suggests that this device will be more like Google's ChromeCast dongle, rather than a set-top box like Roku or Apple TV.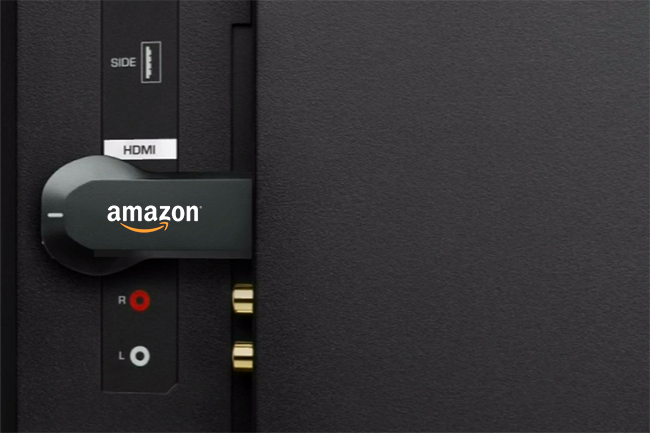 Amazon's streaming device will be running a version of Google's Android and will also provide live streaming of full PC games. It will be competing directly against Google's Chromecast, Roku and the Apple TV.
The device will thrust Amazon into an intensely competitive market in set-top boxes, which include the Roku device, Apple TV and Google's Chromecast, a top-seller on Amazon's own website. Roku's streaming devices sell for as little as $50, while the Chromecast is $35.
If the Amazon device has the ability to stream full PC game titles, then it'll also be competing with the XBox One and the PS4. A leaked image shows an Amazon game controller below, which is probably going to work with the new device.
There's no word on pricing, but it looks like Amazon will price it somewhere around the Apple TV, since it might also be offering the ability to stream games. Anywhere from $50 to $150 sounds good, if the so called game-streaming ability is a reality. Well, we are going to find out next month. Would you buy this Amazon media streaming dongle? Let us know in the comments.